Chamomile – is not only a beautiful flower, it is also a remedy for curing many diseases. You cannot even imagine all the abilities of a chamomile. This is the plant that can help you regardless of the stage of life at which you are now. It can help both children and older people, and all those who are between them.
Chamomile is a very useful plant for the body. It is very difficult to enumerate all the curative and healing properties of chamomile. It has anti-inflammatory, haemostatic, antiseptic, bleach, astringent, painkilling, sedative, anticonvulsive, diaphoretic, sudorific properties.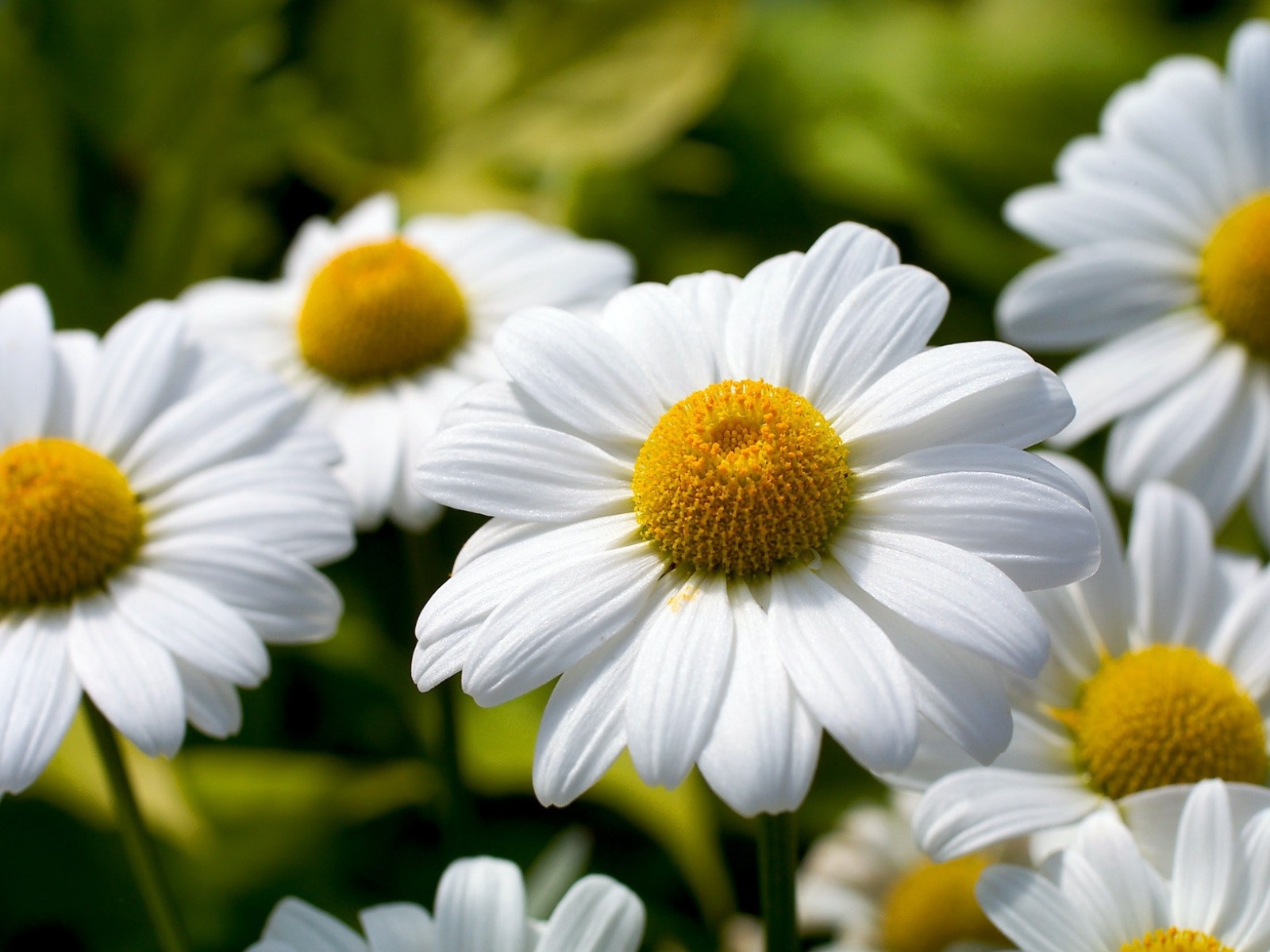 Chamomile has its useful benefits thanks to rich and curative composition, which is made from proteins, gums, mucus, bitter, volatile oil and other substances. Part of the essential oil is azulene (hamazulene) that possesses anti-inflammatory properties, extracted from chamomile apigenin and apiin has spasmolytic properties. All this has resulted in the frequent use of chamomile in traditional medicine for the prevention and treatment of many diseases.
The health benefits of chamomile are such that they reduce the formation of gases, remove pain, diminish inflammation, normalize the disturbed functions of the gastrointestinal tract, have initiative effect on the central nervous system, expand the blood vessels of a brain. Chamomile has very important qualities – it can increase the allocation of gastric and intestinal juices; strengthens gall segregation and improves your appetite, has a moderate spasmolytic effect.
Chamomile shows good cosmetic properties, which is why it is used in traditional cosmetics. Chamomile tea is used for face cleaning for the purpose of improving skin and for blond hair washing that gives them a beautiful golden hue. Chamomile flowers are used in perfumery industry; their extracts are added to creams, lotions and shampoos. Anti-inflammatory and purifying properties of chamomile are used in cosmetic and spa-salons.
Chamomile can help when you are having a cold or influenza. Chamomile tea calms the pain in the sore throat, stomach cramps, pain in muscles and many other types of discomfort and pain. There is no need to run each time to the med kit for aspirin – instead, you can now drink chamomile tea. Having chamomiles in the house will be able to help calm down someone's pain. Remember, the next time you will go to the store, be sure to buy chamomile tea: it is natural and will never be a pain for your wallet.
Chamomile inflorescence contains essential oils (0,2-0,8%), with a specific blue color which contains chamazulen, farnese sesquiterpene, bisabolol and its oxides, kadine, mirtsen and many other acids. In chamomile inflorescence chemists discovered flavonoids, apiin, quertsymeritin, kosmosiin, Luteolinum, metoxiliried derivatives, coumarin, umelliferon and its methyl ester gerniarin, dioxicoumarin, triterpenic alcohols, fitosterin, choline, ascorbic acid, pectin, nicotine, salicylic acid and carotene.